first
three
skirts
in Design-It-Yourself Clothes, and now I'm returning back to T-shirts the second lesson I guess you can say. Again I have drafted the T-shirt more times than I can remember but not all drafts made it to the muslin stage.
The last ones
I worked with for a while but still after three muslins I still was not completely happy but I learned a lot. Mostly where and how to measure my body. I was hoping to sign up for Cal's t-shirt drafting class over at Creativebug during their last $9.99 sale but had issues when it came to payment and now it seems to be no longer available. So on my own I guess it will continue to be.
A quick run down of my last attempt, my first muslin the neckline was way too high for my liking and both the shoulder length and sleeves too long.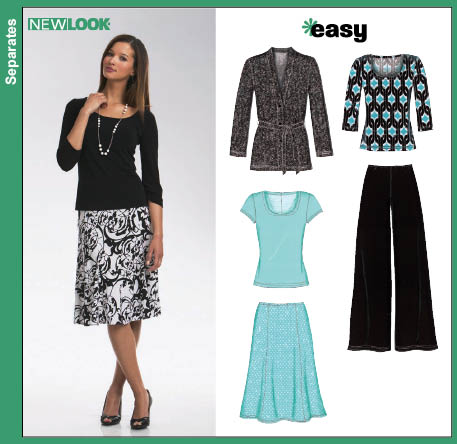 These are the three patterns I studied to figure out shoulder length, neckline shape, sleeve length, and armsyce shape.
I DID NOT COPY ANYTHING
, just to let everyone know right now. So I'm working on a new draft now and hope to have something to show with in the next few days.
Until next time, happy sewing...