My sewing has basically been put on hold for one simple thing, interfacing. I have tried for the past four weekends to get down to the souk but life with a large family,things just happen. So have decided to move on for now from
Simplicity 2473
, but I hope to get back to it real soon since I do not want this to stay as a UFO for long.
On another note, Patternreview has finally
posted the contest for next year
, and I THINK
I will be participating in the very first contest of the year. From Jan.1 to 31 the OPML (one pattern, many looks) will be taking place and I THINK I'm in for this one. Once again I'll be using a top pattern, as of right now I THINK I'll be using Simplicity 2614. I'm really loving the patterns that already come with the different cup sizes, it just make fitting a bit easier for me even though I'm still figuring out which size is the best for me.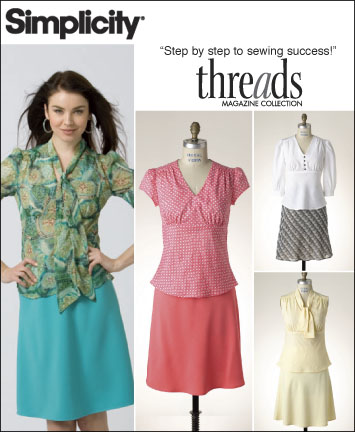 As of this post there are
50 reviews
of this pattern and for the most part the all of them seem to be positive reviews, so I'm hopeful.
My aim is to make seven different tops, one for each day of the week, but my goal is three. I already have a few ideas swirling in my head and all have a RTW top as its starting inspiration. So stay tuned for that. I have 8 days until the start, so I'll be muslining (I know that is not a real word or verb for that matter) and trying to find fabrics in my small fabric collection. So stay tuned.
Until next time, happy sewing…