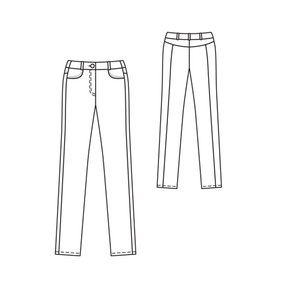 BurdaStyle 07-2010-103
Vogue 8330
Just a quick post on my next project and that is skinny jeans. I have been wanting a pair for a while now and with me sort of participating in the
make all your clothes for a year sew along
, why not. So above you can see the three patterns I have in my collection and I plan to choose one of these. I have already started reading up
more
on pants fitting and hope to start fitting one of these soon.
As far as my vest, I have not gotten as far as I would have liked to today but I'm almost done. A few more stitches some buttonholes and a good press and I should be done tomorrow I hope.
Until next time, happy sewing...