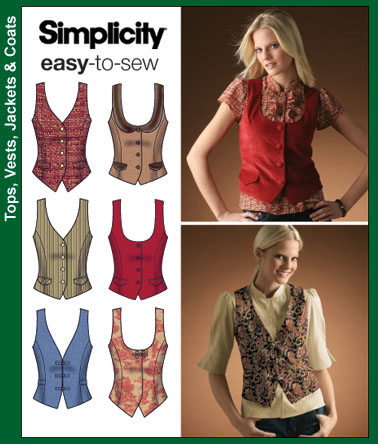 Simplicity 4079
You may remember that in
August I started working on the muslin for this vest
but had it on hold for the mini wardrobe since I had already started cutting it out. Well now I am ready to return to it and finish it. From the reviews I have read it should be a pretty easy item to whip up since I have yet to make a vest. Also I have a few other things I would like to whip up this month before the LBD contest starts next month.
I'm thinking about doing some bound buttonholes on this, still deciding. I have also started looking at some more inspiration for other vest in the near future. So tomorrow I hope to start.
Until next time, happy sewing...