So my first items to sew for March will be skirts. I have been wanting a jeans style skirt for a while but it seems like the last time anyone made a jeans skirt pattern was during the 70's, 80's and early 90's. I was surprised I was not able to find any recent ones since jean skirts are still worn by a lot of people still. The closest and most recent I could find was Simplicity 3754. So I'll be using Simplicity 3754, Jalie 2908, and Design It Yourself Clothes to help me turn my TnT skirt pattern into a jeans skirt pattern. I plan to use the pattern for both skirts but one will be a-line and the other more pencil or straight with a back vent.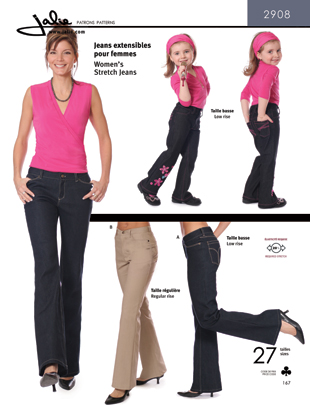 I don't plan to trace from one pattern onto another but instead, draft it myself using these patterns as guides and my book(s) when I can't figure things out on my own. The only thing I'm still trying as far as the pattern is if I want back pockets or not.
So tonight I'll be doing pattern work and maybe tomorrow also, I'll try to take pics as I go along but I can't promise, I can sometimes get so wrapped up in what I'm doing I forget about everything else. I'm hoping to be ready for a muslin by Saturday and no later than Sunday, we'll see.
Until next time happy sewing...